Strict Standards
: mktime(): It is not safe to rely on the system's timezone settings. You are *required* to use the date.timezone setting or the date_default_timezone_set() function. In case you used any of those methods and you are still getting this warning, you most likely misspelled the timezone identifier. We selected 'Europe/Berlin' for 'CET/1.0/no DST' instead in
/homepages/44/d175076407/htdocs/millions/wp-includes/functions.php
on line
14
Strict Standards
: date(): It is not safe to rely on the system's timezone settings. You are *required* to use the date.timezone setting or the date_default_timezone_set() function. In case you used any of those methods and you are still getting this warning, you most likely misspelled the timezone identifier. We selected 'Europe/Berlin' for 'CET/1.0/no DST' instead in
/homepages/44/d175076407/htdocs/millions/wp-includes/functions.php
on line
23
Strict Standards
: date(): It is not safe to rely on the system's timezone settings. You are *required* to use the date.timezone setting or the date_default_timezone_set() function. In case you used any of those methods and you are still getting this warning, you most likely misspelled the timezone identifier. We selected 'Europe/Berlin' for 'CET/1.0/no DST' instead in
/homepages/44/d175076407/htdocs/millions/wp-includes/functions.php
on line
25
Strict Standards
: date(): It is not safe to rely on the system's timezone settings. You are *required* to use the date.timezone setting or the date_default_timezone_set() function. In case you used any of those methods and you are still getting this warning, you most likely misspelled the timezone identifier. We selected 'Europe/Berlin' for 'CET/1.0/no DST' instead in
/homepages/44/d175076407/htdocs/millions/wp-includes/functions.php
on line
27
Strict Standards
: date(): It is not safe to rely on the system's timezone settings. You are *required* to use the date.timezone setting or the date_default_timezone_set() function. In case you used any of those methods and you are still getting this warning, you most likely misspelled the timezone identifier. We selected 'Europe/Berlin' for 'CET/1.0/no DST' instead in
/homepages/44/d175076407/htdocs/millions/wp-includes/functions.php
on line
28
Strict Standards
: mktime(): It is not safe to rely on the system's timezone settings. You are *required* to use the date.timezone setting or the date_default_timezone_set() function. In case you used any of those methods and you are still getting this warning, you most likely misspelled the timezone identifier. We selected 'Europe/Berlin' for 'CET/1.0/no DST' instead in
/homepages/44/d175076407/htdocs/millions/wp-includes/functions.php
on line
14
Strict Standards
: date(): It is not safe to rely on the system's timezone settings. You are *required* to use the date.timezone setting or the date_default_timezone_set() function. In case you used any of those methods and you are still getting this warning, you most likely misspelled the timezone identifier. We selected 'Europe/Berlin' for 'CET/1.0/no DST' instead in
/homepages/44/d175076407/htdocs/millions/wp-includes/functions.php
on line
23
Strict Standards
: date(): It is not safe to rely on the system's timezone settings. You are *required* to use the date.timezone setting or the date_default_timezone_set() function. In case you used any of those methods and you are still getting this warning, you most likely misspelled the timezone identifier. We selected 'Europe/Berlin' for 'CET/1.0/no DST' instead in
/homepages/44/d175076407/htdocs/millions/wp-includes/functions.php
on line
25
Strict Standards
: date(): It is not safe to rely on the system's timezone settings. You are *required* to use the date.timezone setting or the date_default_timezone_set() function. In case you used any of those methods and you are still getting this warning, you most likely misspelled the timezone identifier. We selected 'Europe/Berlin' for 'CET/1.0/no DST' instead in
/homepages/44/d175076407/htdocs/millions/wp-includes/functions.php
on line
27
Strict Standards
: date(): It is not safe to rely on the system's timezone settings. You are *required* to use the date.timezone setting or the date_default_timezone_set() function. In case you used any of those methods and you are still getting this warning, you most likely misspelled the timezone identifier. We selected 'Europe/Berlin' for 'CET/1.0/no DST' instead in
/homepages/44/d175076407/htdocs/millions/wp-includes/functions.php
on line
28
About Me
I am a former Lehman Brothers Executive Director. I have been successfully trading my own money and have had requests over the years for help and advice, I have even had investment offers. I am not interested in trading other peoples money but I am happy to share my ideas.
So as a way of demonstrating how I think I have started a portfolio of only $100,000. It went live on Monday 4th June 2007 and will be monitored daily. I do not intend to trade more than once or twice a week, and I will have traded before I publish here, so if anyone chooses to follow my ideas then it will be at their own risk.
My email address is below.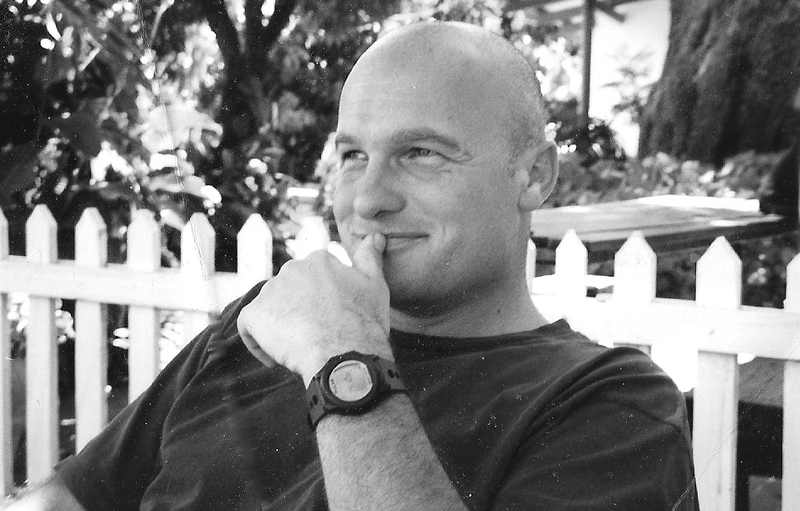 Please email on "stuart(at)howimademymillions.com"
(Please no spam, thanks)